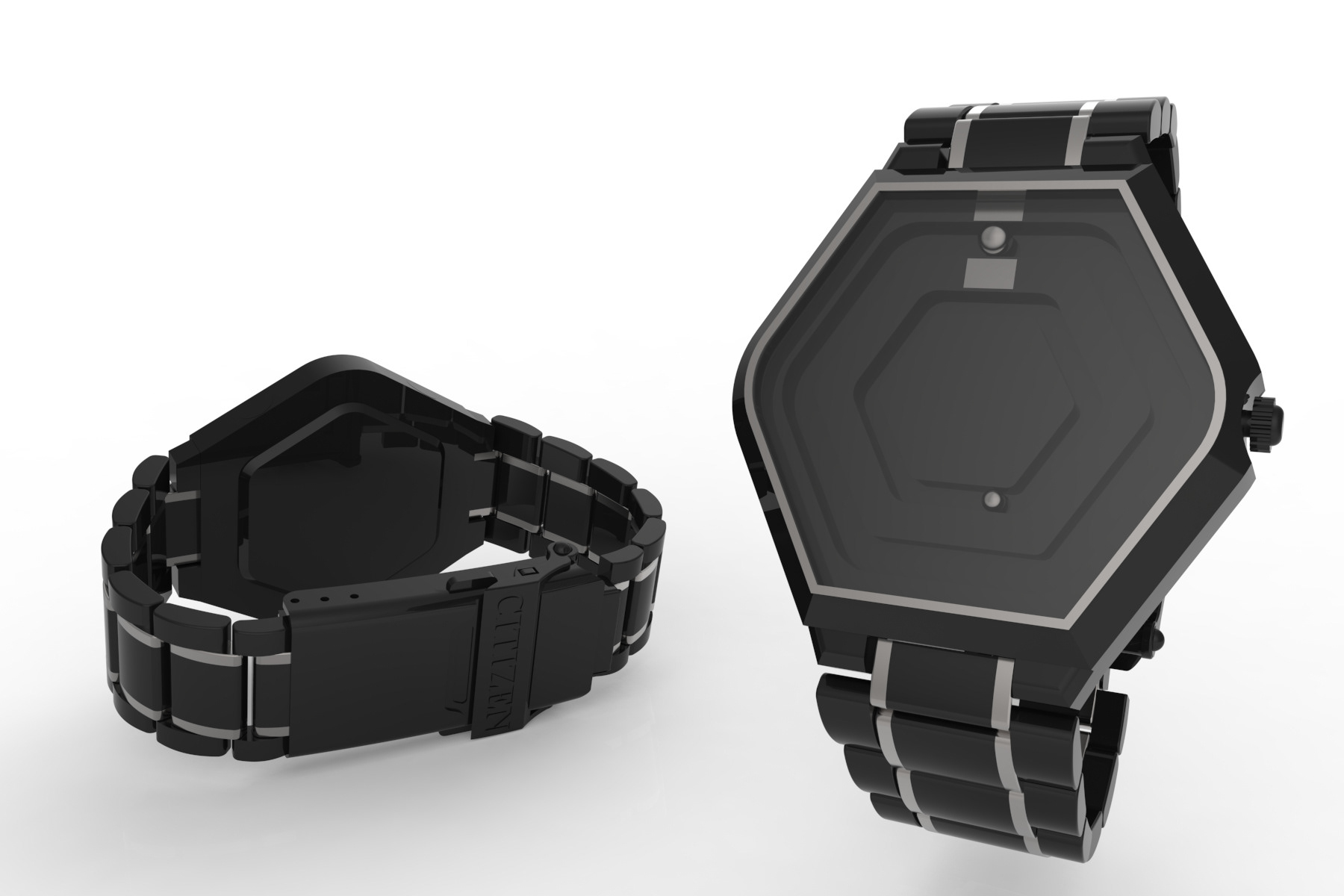 The objective of the project was to design a new watch face for an existing watch strap. The watch I began with was a Citzen Eco-Drive with a metal link strap. I wanted to deviate from the formal, traditional aesthetic of the original and inject more personality into the watch by using form, colour or an interesting mechanism; but also maintain its elegance and ability to be worn in any setting.
My final design was inspired by watches from Tokyoflash, which specializes in unique fashion watches, and Otium, which produces watches which use a unique ball bearing interface. The design uses simple forms highlighted with accent colours to make them stand out. A variety of colour variations was also explored in the final design.
The exterior track denotes hours, while the interior track bearing denotes minutes. Adjustment of the time is done with crown on the side of the watch.